Coaching
Want to learn how to crush sng's or MTT's? Let me show you how I do it! I can show you the strategies and techniques that I use to produce results like this: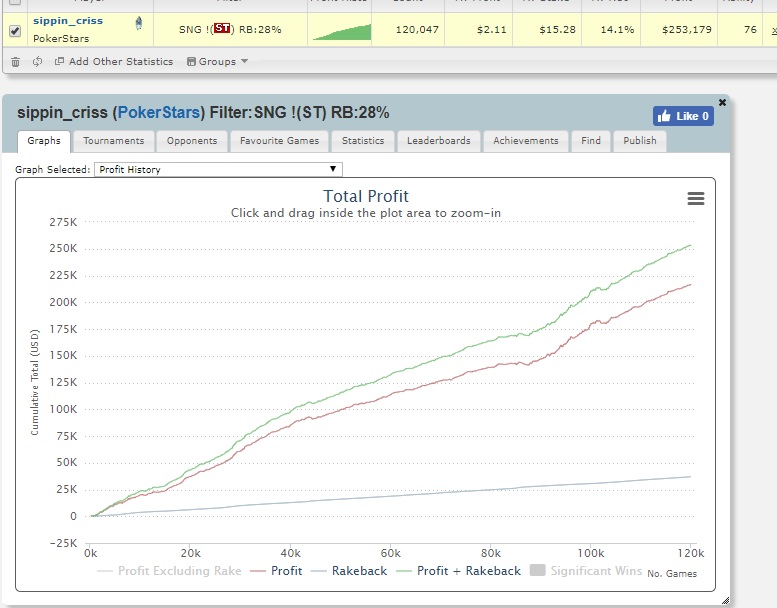 "Hey nice graph, but aren't all the games dried up these days? Do people even win anymore?"
Absolutely. High stakes sng offerings across most sites have been reduced, but there are still opportunities at low and mid stakes for good players.
Here are my results at Pokerstars 6 man turbos from mid 2017-present: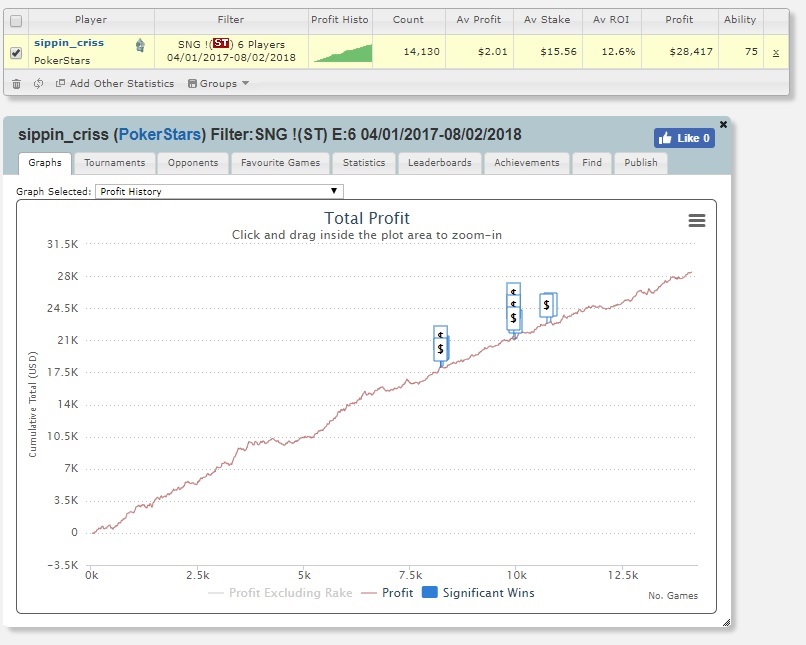 180 man turbos mid 2017 -present:
WPN 6 man hypers, 6 man, turbos, 9 man turbos and regular speed. Profit not including rakeback. Games as reggy as SNE hypers (2017):
2018 sng results:
I will quickly be able to plug your biggest leaks and equip you with strategies that exploit the player pool as a whole. I can help you to create strategies for dealing with difficult player types, explain how to study to get the most value out of your time, and provide you with the necessary tools you need to better yourself as a poker player.
If you are a losing player struggling to figure out how to become a winner, or can't figure out how to break through to that next level, please contact me at coaching@sippincriss.com.